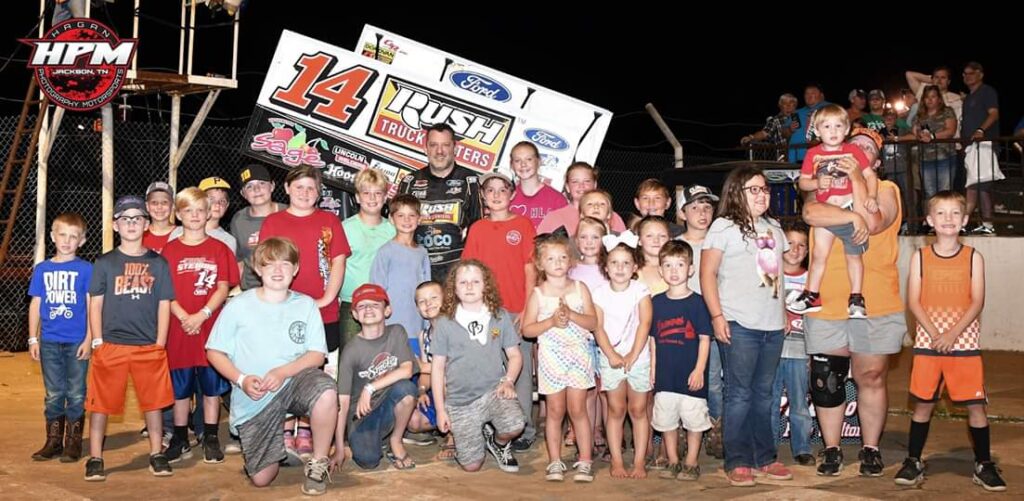 2023 Partnership Opportunity
Become a race weekend Partner/Sponsor and advertise your business. We have great locations and opportunities in and around the facility that will give you exposure to the many of our regional fan base that attends events at the track. We have a huge season planned and your support can make it event more spectacular.
Locations:
Grandstands / Entrance Fence – $500.00
(Includes Sign, 2 – Free GA Tickets per Race)
(Includes Sign in Victory Lane, 2 Regular Season Pit Pass every Race)
¼ Page Race Program
(Includes Signage Grandstands / Entrance Fence 2 Regular Season Pit Pass every Race)
¼ Page Race Program
Class Title Sponsorship – $2000.00
(Includes Victory Lane Sign and Track Fence Signage)
Race Program ¼ page 2023 Reserved Pit Parking
4 – Regular Season Pit Pass
Weekly Big Check Ad Spot
Printed Race Program Yearly Advertisement
1/8 Page – $100.00
¼ Page – $300.00
½ Page – $600.00
Full Page / 2 Season Passes for Regular Events $1000.00
All Sponsors will be announced each race and promoted on our Facebook Page!!! Class Sponsors will have their name included on the 2023 Points Plaque.
Checks can be made out to Lexington 104 Speedway, we also accept Cash, PayPal and cashapp for sponsorship. With Any questions message our page or Email TEDI MARSILI @ [email protected] or Track Manager/ Promoter Fred Edwards [email protected].